Edgewater is a sprawling area with almost suburban amenities, such as wider streets, spacious yards, and friendly neighbors. It is bounded by Lake Michigan, Foster, Ravenswood, and Devon. Andersonville and Edgewater Glen part of Edgewater Neighborhood.
Edgewater is a unique neighborhood that once served as a vacation spot for Chicago's elite. Located along the shores of Lake Michigan, Edgewater stretches west to Ravenswood Avenue and is bordered by Devon Avenue to the north and Foster Avenue to the south. The residents of this multicultural neighborhood have a diverse background and collectively speak more than 57 different languages. Edgewater is just 15 minutes from the excitement of downtown Chicago and the glamour of Michigan Avenue, but the community has plenty to offer as well.
Local businesses include ethnic restaurants and shops, bookstores and boutiques, gourmet groceries and eateries, spas and health clubs, and religious centers for all faiths. Chicago's Chinatown district is also located in the heart of Edgewater along Argyle Street, running from Sheridan to Broadway.
Education
Students in Edgewater attend classes in the Chicago Public Schools System, one of the nation's top urban school districts. Nearby colleges and universities include Columbia College of Chicago, DePaul, Loyola University, Northeastern University Chicago and The University of Chicago.
Pricing
The Edgewater real estate market is a unique mix of traditional and contemporary-style bungalows and Victorian and single-family homes. New high-rise apartments line Sheridan Road between Foster and Devon, offering scenic views of both the city and the lake. Side streets have two-, three- and four-story flats that have been completely remodeled and updated. These homes retain the character of a bygone era but have modern plumbing, new electrical systems and other upgrades.
One-bedroom condominiums and townhouses start in the mid-$100,000s for older units featuring garages, storage facilities and lake frontage. Prices range up to $300,000 and more for larger, newer two- or three-bedroom units with patios and basements. Single-family detached homes start around $250,000 and include garages, basements, and patios. Prices range up to $400,000 and more for beautiful multilevel estate properties that include walk-in closets, decks, porches, fenced yards, fireplaces and swimming pools.
Recreation
The Edgewater Farmers Market takes place each weekend from June through November. Growers and producers from across the Midwest bring their best products and freshest produce to sell directly to the public. The Farmers Market is both fun and educational. Customers are encouraged to ask questions about how and where their food was grown, and producers welcome the interaction.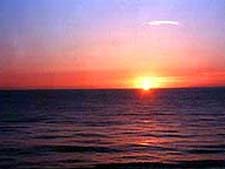 Although Edgewater is located north of downtown Chicago, it's still close enough for residents to enjoy all the excitement the Windy City has to offer. The Chicago Jazz Festival is Chicago's longest-running lakefront music event. The festival debuted in 1979 with the goal of honoring and celebrating jazz music throughout the city.
The Chicago Outdoor Film Festival, which is dedicated to former local film critic Gene Siskel, takes place at Grant Park. The outdoor theater experience includes a gigantic screen, state-of-the-art sound system and free admission.
Summer brings the Annual Taste of Chicago, which is also held at Grant Park and features some of the best food from around the city. From pretzels and roasted corn on the cob to Chicago-style hot dogs and deep-dish pizza, the event is guaranteed to satisfy every taste.
The Chicago Air and Water Show is the largest free event of its kind in the United States. The show exhibits military and civilian airplanes and watercraft to more than 2 million participants, and it includes a performance by the U.S. Air Force Thunderbirds aerial team.
Sports
Professional sports dominate the Chicagoland area. Residents can cheer for baseball's Chicago Cubs and White Sox, basketball's Chicago Bulls, football's Chicago Bears, hockey's Chicago Blackhawks and soccer's Chicago Fire. With so many teams to choose from, you're guaranteed to have a favorite!
Location & Area
North Boundary: 6400 N Devon
South Boundary: 5600 N Bryn Mawr
East Boundary: ~600 W Lake Michigan
West Boundary: 1800 W Ravenswood Primary Zip Code: 60660
Current Trends and Facts of Edgewater Chicago
Edgewater is on Lake Michigan's shoreline, giving its residents many opportunities for volleyball, biking, fishing and more, where residents participate in block parties to local politics Edgewater neighborhood residents have a quick a 10-minute drive via Lake Shore Drive to downtown Chicago. It also boasts excellent access to trains and public transportation. Loyola University is nearby. It is home to many distinct businesses and restaurants, a diverse mix of households and income levels, and a strong network of community-based organizations.