Hello, my name is Christy and I'm your guide to Chicago.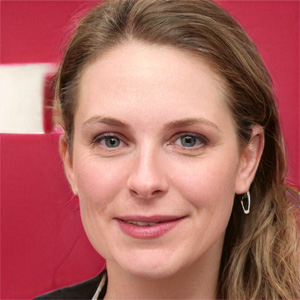 Discover more about me. When I'm not writing about Chicago, I love to work out, at one point I was a fitness trainer and I'm working on more certifications in fitness. I enjoy movies, traveling, spending time with my husband and our cats. I sing, I performed for several years with the Elgin Choral Union, Chicago's second-best Choir where we performed Bach, Beethoven, Mozart, and fun performances like the Pirates of Penzance by Gilbert and Sullivan. I've worked as an independent contractor for insurance at one point, and have been fairly successful in business as well winning award trips for my ability in business, and my husband and I are starting a new business here in southern California where we moved to from Chicago a few years back.
I absolutely love Chicago! In high school I wanted to go to a college in a big city, I was debating between Miami with a college just up the coast in Palm Beach, and Chicago.
I bet you're wondering how Chicago could win out over Miami. Well for me it all came down to Financial Aid and the Chicago college was offering a bit more so with my suitcase and one blue trunk of belongings I started a new life in Chicago. I can still remember the first time I flew over the city; I was surprised at just how green everything was! The dark green trees, the bright green grass, and houses with beautifully manicured lawns and a few dotted with swimming pools and the beautiful cityscape of Chicago.
People of Chicago
I was not only drawn to the city but the people of Chicago as well. They are really genuine down to earth people who love to show hospitality and brag about their city. They are so genuine and real that it made it that much easier to stay in the city after college. Now not everyone I met there was nice. I met some very not so nice people too. But by in large Chicagoans are great salt of the earth people who are a lot of fun.
In the summer Chicagoans love the out of doors, festivals, back yard parties, picnics and more. But once September hits this becomes a bit harder to do. Although chilly in September and October often there would be indoor parties or if you were out in the suburbs there would be bond fires, hayrides a Bar-B-Que, getting in the last outdoor even before the temperatures drop. It was fun to sit outside all bundled up around a bond fire and enjoying a great meal.
In the city, there would be pub-crawls, or even restaurant crawls where you pick a group of pubs or restaurants that you'd go to visit during the evening tasting one dish at each spot. So in one, you'd have an appetizer, another you'd have soup, another the main course and yet another for dessert. Lots of fun, and you really have to bring an appetite!
During the fall, you can see the whole city and surrounding area transform with the changing of the leaves, into brilliant oranges & yellows, vibrant and deep reds; that is simply breathtaking.
After college I stayed in the city I loved for another nine years before my husband and I relocated to Southern California. It's warmer here, the beach and mountains are close, Los Angeles is close, but I still love the City of Chicago. Its truly home to me, and I find myself really homesick sometimes. But going back for visits really helps.
While I lived in Chicago I would rave about the city to friends and family so when they were in town I would be their tour guide showing them around the city to the different attractions. We would plan things that they were really into and places they wanted to see. So that everyone could really see the part of Chicago that they would like the most.
Chicago and Food
Chicagoans love their food and a lot of the fun for me was taking friends and family to different Chicago restaurants. If they'd never tried Chicago deep-dish pizza then this was definitely one that was top on the list to take them to.
One pizzeria, Loumalnati's even ships out frozen pizzas with instructions for cooking. I even sent these as gifts for a family who'd visited the city. Chicago is known for stakes, Italian food, Mexican food, Greek food, okay pretty much any kind of food.
Chicagoans are foodies at heart! And if you're not yet a foodie or haven't had the chance to enjoy their fine cuisine yet, this might be the very thing to convince you to become a Chicago foodie too.
There is so much to do and see in Chicago that you could spend a month of vacation there and still not see everything you wanted to. From festivals to nightlife to fun-filled kids activities and oh so much more. This site is designed to help you find everything you need to have your perfect Chicago vacation.
I'm looking forward to hearing where your favorite spots are.