Best Chicago Hot Dog Spots for Families
No visit to Chicago is complete without trying our two most famous delicacies: Chicago-style hot dogs and Chicago-style deep dish pizza. Like Chicago, itself, they're larger than life – and memorable.
A true Chicago-style hot dog is topped with yellow mustard, sliced white onions, sweet pickle relish, a dill pickle spear, tomato slices, sport peppers, and a sprinkle of celery salt. Normally this juicy dog is actually served in a red plastic basket, nestled in wax paper and came with fries. And in a city known for one of the most kid-friendly foods, there is no shortage of choices for your family. Here is a list of top best hot dog spots for families in Chicago.
Chicago Hot Dogs
Hot dogs made their first recorded appearance in Chicago at the 1893 World's Columbian Exposition, but the true Chicago-style dog was invented 40 years later by push cart vendors during the Great Depression. For a nickel, a hard-pressed Chicagoan could get practically a full meal: a hot dog "with a salad on top" – specifically, yellow mustard, bright green relish, onions, tomato wedges, a pickle spear, sport peppers and a dash of celery salt, bulging from a steamed poppyseed bun.
And that's what you'll get if you order a hot dog with "everything" or "the works" at one of hundreds of Chicago hot dog stands, some of which have attained iconic status. These include Superdawg, (6363 N. Milwaukee Ave.); Wiener's Circle (2622 N. Clark St.); and Hot Doug's, (3324 N. California Ave.), an "encased meat emporium" where the specials sometimes feature Sauternes duck sausage with black truffle butter and foie gras. Perhaps more convenient is Gold Coast Dogs, with three downtown locations and stands at O'Hare and Midway airports.
The Vienna Beef Company produces about a quarter-billion Chicago hot dogs each year. Its plant at 2501 N. Damen Ave. has a restaurant and gift shop. Red Hot Chicago, (4649 W. Armtage Ave.), is another big producer.
A word of warning. A true Chicagoan never puts ketchup on a hot dog. And don't try to eat one of these while driving. Check out what our Chicago Moms picked as their favorite hot dog…
Jimmy's Red Hots
4000 W Grand Ave.
Chicago, IL 60651
773-384-9513
"Jimmy's is a purist's hot-dog stand. No seating, no char-anything, and for crissakes, no ketchup. You'll find nothing but tasty Vienna Beef hot dogs and Polishes served on steamed buns, and rolled up into paper with a load of greasy, hand-cut fries. As a consolation for the much-maligned ketchup-lover, Jimmy's sells a decent housemade habanero hot sauce to dip your fries in, or to pour on your supreme tamale. It's open late-night, which is the best time to catch sketchy parking-lot antics." – jimmysredhotschicago.com
Fat Johnnie's Famous Red Hots
7242 S Western Ave,
Chicago, IL 60636
773-633-8196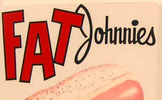 Chicago's best hot dogs – We have been featured on Chicago's Best, Anthony Bourdain Fast Food and National Geographic. – fatjohnnies.com
Byron's Hot Dog
1701 W Lawrence Ave,
Chicago, IL 60640
773-271-0900

Family owned and operated, Byron's has been a fixture on the Northside since 1975. Find us at the Chicago Ribfest, Square Roots Festival, Berwyn Oktoberfest, Chicago Blackhawks Convention, and the Chicago Hot Dog fest. – byronschicago.com
Lulu's Hot Dogs
1000 S Leavitt St,
Chicago, IL 60612
312-243-3444
Lulu's Hot Dogs is a local favorite for Chicago-style food in University Village, just minutes from United Center and UIC. Enjoy Lulu's famous Chicago hot dogs, Italian beef sandwiches, and more. Chicago-style hot dogs, Italian beef sandwiches, and more. – lulushotdogs.com
Wolfy's
2734 W Peterson Ave,
Chicago, IL 60659
773-743-0207
Mustard, relish, onion, pickle, tomato, peppers, and celery salt on a Vienna beef hot dog packed into a soft steamed Poppyseed bun, if you're mouth isn't watering you might want to check your pulse. – wolfyshotdogs.com
Gene & Jude's
2720 N River Rd,
River Grove, IL 60171
708-452-7634
We work almost 24 hours a day in preparation alone to provide our loyal customers with what many believe are the best hot dogs and fries in the country. We are absolutely dedicated to maintain the highest standards of quality in our food and strive to sustain the original Gene and Jude's "experience". – geneandjudes.com
Windy City Hot Dogs Inc
4205 W 63rd St,
Chicago, IL 60629
773-581-0332
We love fast food. Like really love it. We want to eat food that tastes great and is the best quality. We strive to give you this at every visit while treating you like family. – windy-city-hot-dogs-inc.business.site
Portillo's
520 W. Taylor St.
Chicago IL 60607
312-667-4560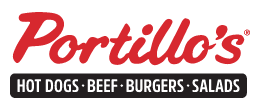 Our teams relish the opportunity to serve up the Portillo's experience in our vintage-inspired dining environments and via our unique drive-thrus. This operating model has allowed us to stay the top dog when it comes to getting hot, fresh food to guests fast, which is why guests only have fries for us! – portillos.com